The #1 Process Improvement Team For Car Assembly Companies
About Sanritsu america, inc.
We are a trading company located in the heart of the United States. We specialize in supplying direct demand equipment to the automated machining industry. Providing our customers superior parts and service to increase their productivity through factory automation while decreasing costs.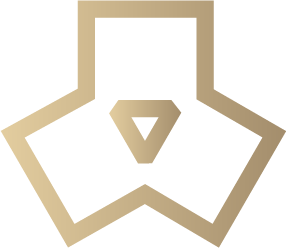 Our corporate logo signifies a trivet. The concept of the trivet is conveyed in our name, "SAN", meaning "three", and "RITSU", meaning to stand or construct. The words "faithfulness", "dependability", and "fulfillment" are incorporated in our company motto.
We maintain sales administration offices in both Nagoya and Tokyo, supported by sales branches in 15 other major cities throughout Japan. We also have overseas affiliated offices established in the USA and Thailand.
Our many years of business experience working with large and small enterprises, within automotive, machine tools, electronics, electronic equipment, medical instruments, and other key industries has provided us with a wealth of knowledge. This has enabled us to provide services relating to cutting and grinding technologies, transfer processes, automated assembly, inspection techniques, and numerous other manufacturing processes.
Our accumulated expertise has enabled us to be in an industry-leading position as one of the foremost enterprises and serving as a full-fledged systems integrator. For this reason, we are fully acquainted and knowledgeable with the latest labor-saving systems that employ the most advanced machine tools, including forming, EDM, electrolytic, ultrasonic, water jet, and laser machines that can perform unattended compound cutting operations.
Sanritsu Kosan will continue to utilize its extensive experience and intensive knowledge in a determined effort to supply useful and profitable services to customers throughout the world.
Streamline Your Processes & Improve Productivity
Automotive industry stats have long been dominated by Utsunomiya, Enshu, Howa Machinery, Kataoka, and other machine automation giants. Most of these Japanese machine tools companies are on the forefront of developing assembly machine tools. They've developed tools, machinery, and systems which allow vehicle manufacturers to improve efficiency and consistency.
But what if your company could dominate that market share in the U.S auto industry and give the Japanese giants a run for their money? Imagine developing processes that let you develop faster, stronger, more capable vehicles for your consumers!
Sanritsu America is a team that's dedicated to providing inspection machines, assembly line equipment, and automation processes to automotive manufacturing companies. That way, these teams can improve their turnaround time on every vehicle that they build. Get in touch with Sanritsu America to discover just what we can do to improve your team's productivity and improve your performance.
WE HELP EVERY AUTOMOTIVE ASSEMBLY PLANT
Improve Their Manufacturing Processes
We're Changing The Future Of Automotive Industry Companies By Helping Every Automotive Assembly Plant Improve Their Manufacturing Processes.
Focused On Quality, Committed To Customer Service
The team at Sanritsu America is committed to outstanding customer service and high quality. We want you to be able to create highly developed cars that allow your consumers to stay safe on the road. That's why our team incorporates high quality machine assembly tools, equipment, and processes into everything that we do for your team.
Plus, we remain focused on your team and its goals. When you work with us you're our first priority. We make time for you no matter when you need us, ensuring that you can improve consistency, efficiency, and quality across the board.
What's more, our team's strong understanding of the automotive industry has allowed us to provide services that truly make a different. We've steered clear of washing machines, refrigerators manufacturing, or other machinery so that we can put our energy into learning everything there is to know about the auto industry. That way we have expert knowledge and specialized skills that we can apply to your business.
Work with our team and get the help that you need to become a game-changing automotive manufacturing company.
Comprehensive Continuous Improvement & Automation Services
There are plenty of continuous improvement and process automation teams out there. But, not every team is prepared to offer you all the services that you need in order to be successful.
At Sanritsu America, however, we give you access to every type of automation and Kaizen based service under the sun, such as:
For US CAR ASSEMBLY COMPANIES
that need CONTINUOUS IMPROVEMENT PROCESS ASSISTANCE
we are your perfect partner
Partnering with Sanritsu America means getting service from a team that can help you out with everything your team could possibly need. We do everything right here in house, eliminating the search for hundreds of vendors to help with your goals. Work with our team and know you're getting all the assistance and service you need in order to improve your processes.
Car assembly is no joke. Countless lives are counting on high quality vehicles to get them safely from A to B. Sanritsu America truly understands the U.S automotive market and has been helping companies succeed for decades. We're your trusted partner for establishing and improving Kaizen based automotive manufacturing processes.
Radically Change Your Automotive Manufacturing Systems
Sanritsu America is confident that you'll see growth and profitability thanks to our services. And, if you're not happy for some reason, we'll stand by you with a 100% guarantee that ensures you have the toolkit you need to be successful.
Let's work together to improve efficiency and consistency in your auto manufacturing organization.
Contact the Sanritsu America team today to learn more about how your company can become an industry leader with our Kaizen based machine automation process.